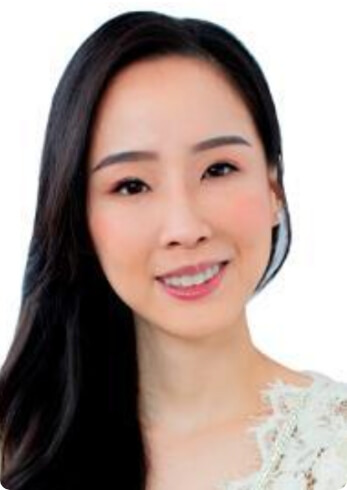 Dr. Xu Yanping
MBBS (S'pore)
MMed (Ophthalmology)
FAMS (Ophthalmology)
Consultant Eye Surgeon
Dr. Xu Yanping Past Positions Held
Consultant Glaucomatologist, Ng Teng Fong General Hospital, Singapore
Fellow, Ng Teng Fong General Hospital and Singapore National Eye Centre, Singapore
Fellow, Royal Perth Hospital, Perth, Western Australia
Fellow, Sir Charles Gairdner Hospital, Perth, Western Australia
Dr Xu is a Consultant Ophthalmologist at Eye Specialist Clinic. Dr Xu specialises in glaucoma surgery and treatment, minimally invasive glaucoma surgery (MIGS), complex cataract surgery and retinal disease treatment.
Dr Xu graduated from the Yong Loo Lin School of Medicine at the National University of Singapore, and was awarded the distinguished Best House Officer award in 2010 which is awarded to the best intern across all house officers for the year and recognises her hard work and dedication towards her patients.
She completed her specialty training in Ophthalmology at Tan Tock Seng Hospital of the National Healthcare Group Eye Institute in 2016, before further subspecialising in glaucoma and glaucoma surgery. She then worked as a consultant in Ng Teng Fong General Hospital of the National University Health system as one of the lead glaucoma doctors.
She is one of only few glaucoma specialists to have completed 3 advanced training fellowships at Ng Teng Fong General Hospital and Singapore National Eye Centre in Singapore and Royal Perth and Sir Charles Gairdner Hospitals in Australia, having trained under the mentorship of world-renowned glaucoma specialists at these prestigious centres.
She has undergone specialised training in a diverse range of glaucoma surgeries including trabeculectomy, glaucoma filtration devices such as Ahmed, Baervedlt and Molteno tubes and minimally invasive glaucoma surgery (MIGS). She also performs adjunctive laser procedures such as Micropulse transscleral cyclophotocoagulation, laser peripheral iridotomy and selective laser trabeculoplasty in the management of glaucoma patients.She has managed complex glaucoma patients in both Asian and Caucasian populations, and is always keen to deliver the best surgical outcomes for her patients.
As a product of the Singapore education system, Dr Xu's passion has always been in educating the future generations of doctors. She was Director of undergraduate education for Ophthalmology at Ng Teng Fong General Hospital and was awarded the Dean's Excellence Award by NUS in 2020 recognising her dedication in teaching medical students. She is an MBBS examiner for Ophthalmology and was also a clinical tutor for both the Yong Loo Lin School of Medicine at the National University of Singapore as well as the Lee Kong Chien School of Medicine at the Nanyang Technological University.
Dr Xu is fluent in English, Mandarin, Teochew and Malay.